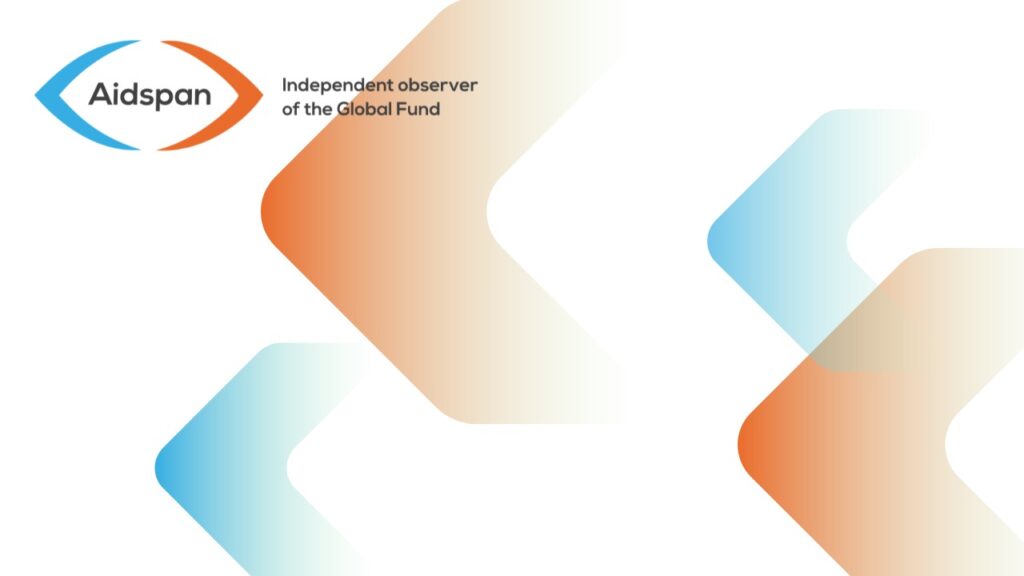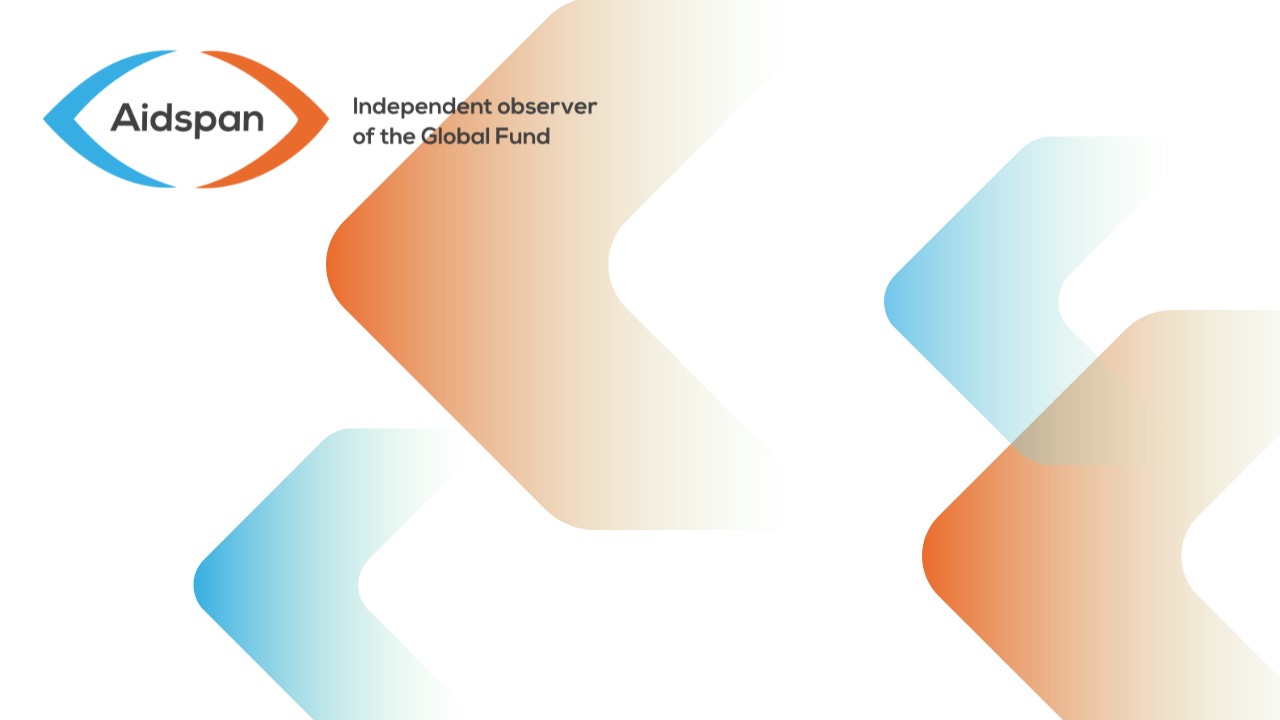 GFO
GLOBAL FUND INFORMS COUNTRIES INDIVIDUALLY OF 2020-2022 ALLOCATION AMOUNTS
Author:
Download PDF Countries eligible for Global Fund funding in the 2020-2022 allocation period have been informed by the Global Fund Secretariat of their overall country allocations for this next funding cycle, for HIV, TB, malaria, and resilient and sustainable systems for health. The Secretariat sent individualized letters, signed by the Division Head of Grant Management, to each eligible country's Country…
Article Type:
Article Number:
Letters to each eligible country specify program split, co-financing commitments
ABSTRACT In the days between December 12 and 17, the Global Fund informed countries eligible for Global Fund funding in the 2020-2022 allocation period of their overall country allocations for HIV, TB, malaria, and resilient and sustainable systems for health. The Secretariat sent individualized letters to each eligible country before its December 18 publication, on the Global Fund website, of the full list of country allocations. This article describes in general the information and guidance to countries contained in those letters.
Countries eligible for Global Fund funding in the 2020-2022 allocation period have been informed by the Global Fund Secretariat of their overall country allocations for this next funding cycle, for HIV, TB, malaria, and resilient and sustainable systems for health.
The Secretariat sent individualized letters, signed by the Division Head of Grant Management, to each eligible country's Country Coordinating Mechanism between 12 and 17 December 2019.
The allocations letters, sent by email, were accompanied by a package of tailored application materials including the funding request template (for the type of application the Global Fund recommends to that country), a template for the confirmation of the program split, and the Essential Data Table for that country. Francophone countries received two allocations letters, the original (legal) version in English, and a translation of the letter in French.
To access this funding, countries must use the information and guidance set out in the allocation letters to prepare their funding requests to the Global Fund. Funding requests are to be submitted in one of three 'windows' in 2020; it is up to CCMs to determine which window is appropriate for their funding request submission. The Secretariat
Each allocation letter states which type of funding request the country should use for their funding application for each component (see 'Types of funding requests' section below.)
On the basis of  the allocation letters that Aidspan has seen, we are able to describe generically the types of information contained in the letters.
Country allocation: The first item is the country's total allocation, based on the decision taken at the Global Fund's November 2019 Board meeting on the funding available for the 2020-2022 allocation period. Each letter states the overall amount for the country's programs for HIV, tuberculosis, malaria, and building resilient and sustainable systems for health (RSSH) combined, based on the country's disease burden and income level (determined from Gross National Income per capita using the World Bank income group thresholds for 2019). The allocation amounts per component are then laid out in a summary table (see illustrative example in Table 1 below).
Table 1: Illustrative example of summary allocation table included in allocation letters to countries
Eligible disease component
Allocation (US$)
Allocation utilization period
HIV
100,000,000
1 October 2021
to 30 December 2024
Tuberculosis
20,000,000
1 January 2021
to 31 December 2023
Malaria
60,000,000
1 July 2021
to 30 June 2024
Total
180,000,000
NOTE: This is a fictitious table, presented for illustrative purposes only. The numbers do not represent the allocations of any one country.:
Application Approach: This is the section where the type of application to be submitted is specified (among the five possibilities of Program Continuation, Tailored for Focused Portfolios, Tailored for National Strategic Plans, Tailored for Transition, or Full Review), and provide a justification for any recommendations to submit a joint funding request (for more than one component). The letters also state here that a complete set of application materials will be shared by the Country Team, and that funding requests are required to be developed through an inclusive and transparent country dialogue with a broad range of stakeholders including key and vulnerable populations.
Timing: The timing specified refers to the allocation utilization period indicated in the allocations summary table (as in the generic example in Table 1 above). The standard utilization period is three years; in some cases, in order to align grants with the country's own fiscal cycle, this period may differ, and is explained here. This section also states that any funds from a previous allocation period that remain unused by the start of the specified allocation utilization period will not be available for use in the new allocation period.
Implementation: In the letters Aidspan has seen, this short paragraph can differ considerably from country to country. For some, it suggests only that countries explore opportunities to streamline and consolidate implementation arrangements. For others, it suggests the same, and then that countries might, for example, submit a joint funding request, or that the country not change a Principal Recipient. For countries whose grants operate under the Additional Safeguards Policy and will continue to do so, the letter states that the Global Fund will continue to monitor the evolving situation. It also states that it is committed to implementation through national entities and will continue to engage with the country to transition a specific grant or grants to national entity implementors.
(Aidspan has received some feedback from countries expressing concerns relating to this section, which seems to be either quite vague or quite strongly suggestive, depending on the country and its circumstances.)
Program split: This section explains further the proposed split of funds across eligible components, as indicated in each country's summary allocation table. The letter states, however, that it is the CCM's responsibility to assess and propose the best use of funds across the eligible disease components and related investments in the health system. Applicants are free to accept the Global Fund's split or propose a revised split, to be reviewed by the Global Fund. (Editor's note: In order to change the Global Fund's program split, countries will have to provide additional data, in order to challenge the data provided by the Global Fund in the 'essential data' sets, which may prove challenging at country level.)
Aims of allocation: The letters state that countries' funding requests should be aligned with prioritized country needs, and in this section specify areas the Fund asks the country to consider during its funding request development.
The Annexes to each letter go into more detail on issues such as currency, value-for-money procurement, application focus requirements given the country's income classification, and co-financing incentive requirements, including a review of co-financing and domestic commitments in the 2017-2019 allocation period.
In addition, there is a section in the Annexes on Catalytic Matching Funds, which aim to incentivize the use of country allocations towards the Global Fund's strategic priorities, and in support of the Sustainable Development Goals. This section specifies in detail the priority area(s) of a country's eligibility for these matching funds, the amount available for each area, and the conditions under which the country will be able to access the matching funds.
Systems' strengthening, human rights and gender, increasing domestic resources
The allocation letters contain paragraphs on the importance of investments in health and community systems, investments in human rights and gender, and the importance of increasing domestic resources. The Fund encourages applicants to invest in strengthening health and community systems, which is essential, the letters say, to accelerate progress towards the epidemics, and to explore opportunities for integration across the diseases and within health systems. The letters further specify that the Global Fund welcomes initiatives to introduce and strengthen integrated care from a patient perspective, as well as investments in underlying system capacities (such as supply chains and data systems). In addition, the letters emphasize that removing human rights- and gender-related barriers to accessing services is critical to ending the epidemics.
In the section on increasing domestic resources, the letters state plainly that accessing the 2020-2022 allocation is depending on meeting the Global Fund's co-financing requirements, with all countries expected to progressively increase their overall health spending, and progressively take on key program costs, including those financed presently by the Global Fund. Country-specific information follows, including possible additional commitments related to the Sustainability, Transition, and Co-Financing policy, if applicable.
In cases where refunds are due from countries to the Global Fund, as a result of Global Fund verification of expenditures or audits or investigations by the Office of the Inspector General, a paragraph on 'Recoveries' is included in the letter. The paragraph stipulates the country's outstanding recoverable amount and says that the country's access to the full allocation amount will be conditional on relevant Principal Recipients' actions towards repayment. 'Remedial action' could include a reduction in funding of twice the outstanding recoverable amount(s).
Unfunded Quality Demand and Catalytic Matching Funds
The allocation letters end with a section on 'opportunities for funding beyond the allocation amount', in which the Global Fund requests that all applicants develop a Prioritized Above Allocation Request (PAAR), which is to be submitted along with the allocation funding request. The Technical Review Panel will list those interventions from the PAAR that it considers feasible in the Register of Unfunded Quality Demand (UQD). These interventions may then be funded through savings and efficiencies identified in grant-making, implementation, portfolio optimization, private sector investments, and/or Debt2Health swaps. The Global Fund says that in the 2017-2019 allocation period, $1.2 billion of unfunded quality demand was funded in this way.
Depending on the country, some letters inform countries if they are eligible for matching funding [under 'catalytic investments']. Catalytic matching funds are intended to incentivize the programming of allocations towards key strategic priorities, such as key and vulnerable populations, human rights, gender equality, and data strengthening. For countries that are eligible for catalytic matching funds, the letters state how much funding is available and for which specific program area or intervention, along with an instruction to submit an integrate funding request that includes interventions for the total matching funds amount and the initial allocation amount. (The matching funds instructions are further developed in the annexes to the letters.)
Types of funding request for the 2020-2022 funding cycle
In the previous funding cycle, there were three types of funding requests: full review, tailored review, and program continuation. In advance of the country allocations letters being sent out, the Global Fund published on its website that it was revising application guidelines for the 2020-2022 funding cycle, and that there would now be five types of requests:
Program Continuation: enables well-performing programs which require no significant changes to continue implementation with minimal distraction
Tailored for Focused Portfolios: application is streamlined and designed to meet the needs of countries with smaller funding amounts and disease burden, and to ensure targeted investments have the greatest impact
Tailored for National Strategic Plans: documentation requirements rely primarily on suitable national strategic plans referenced in place of the funding request narrative
Tailored for Transition: suitable for countries approaching transition from Global Fund financing, building sustainable programs with decreasing Global Fund support
Full Review: applications are a comprehensive review of strategic priorities and programming in higher burden countries.
Comparison with 2017-2019 funding request applications
The Global Fund calculates country allocations using a formula that includes the countries' disease burdens and its economic category as determined by the World Bank (low income, lower-middle income, upper-middle income). The final amount is adjusted by a 'qualitative factor' while ensuring that no country receives less than $500 000 and no more than 10% of the Global Fund resources for any disease.
With such a formula, the current allocation is always bound to vary from the previous allocation. The allocation will increase if the burdens of disease increase, or will decrease if the previous grants' funds were not fully absorbed, and/or due to 'paced reduction'. (The Global Fund steadily decreases funding for countries that have received overly generous allocations in the past, to the point where their current allocation is in line with the current allocation formula).
Below is an illustrative table with the real allocations of three countries, called here countries A, B and C. Total allocations for Country A increased by 14% and that of Country B by 35%. Conversely, Country C's allocation decreased by 9%. Those differences are related to increases (or decreases) in all three disease allocations. For instance, Country A had a 122% increase in its TB grant amount while country C had a 21% decrease for HIV.
Table 2: Three Sample Countries' allocations for 2017-2019 and 2020-2022
Countries
component
and Total
Allocation
2017-2019
Allocation
2020-2022
Difference
in %
Country A
Total
450,475,140
512,939,077
14%
HIV
370,804,766
393,004,813
6%
TB
9,000,000
19,950,195
122%
Malaria
70,670,374
99,984,069
41%
Country B
Total
660,686,133
890,597,667
35%
HIV
239,781,871
329,107,978
37%
TB
107,495,151
143,595,962
34%
Malaria
313,409,111
417,893,727
33%
Country C
Total
210,078,156
190,161,352
-9%
HIV
154,462,907
121,349,916
-21%
TB
14,154,994
14,016,245
-1%
Malaria
41,460,255
54,795,191
32%

Source: Countries' 2017-2019 and 2020-2022 Allocations letters:
The information in this article is derived from a number of allocations letters sent by the Global Fund to countries, and from content available on the Global Fund website. The full list of 2020-2022 country allocations is available on the Global Fund website.
Djesika Amendah contributed reporting and analysis to this article.
Further resources and reading: