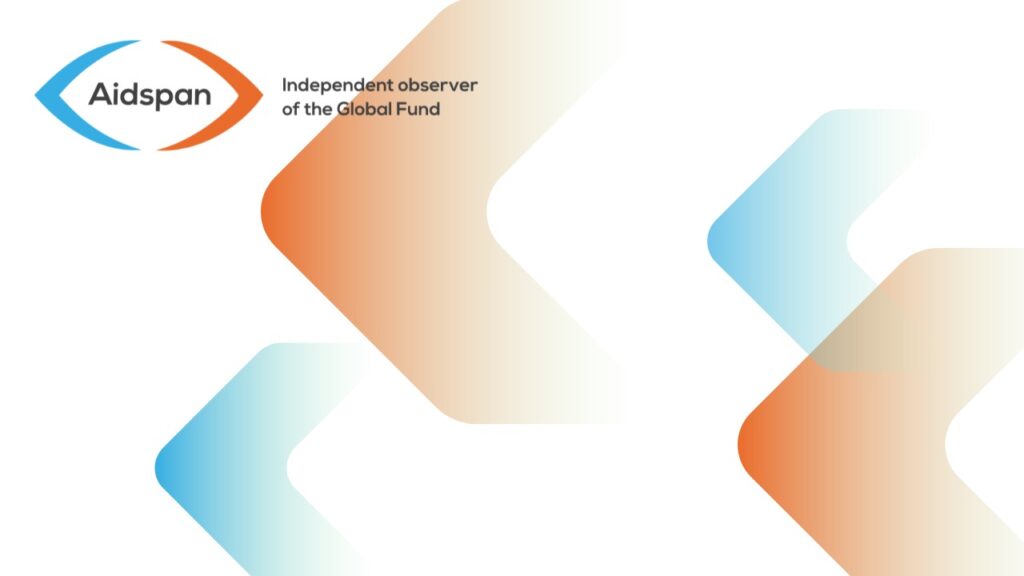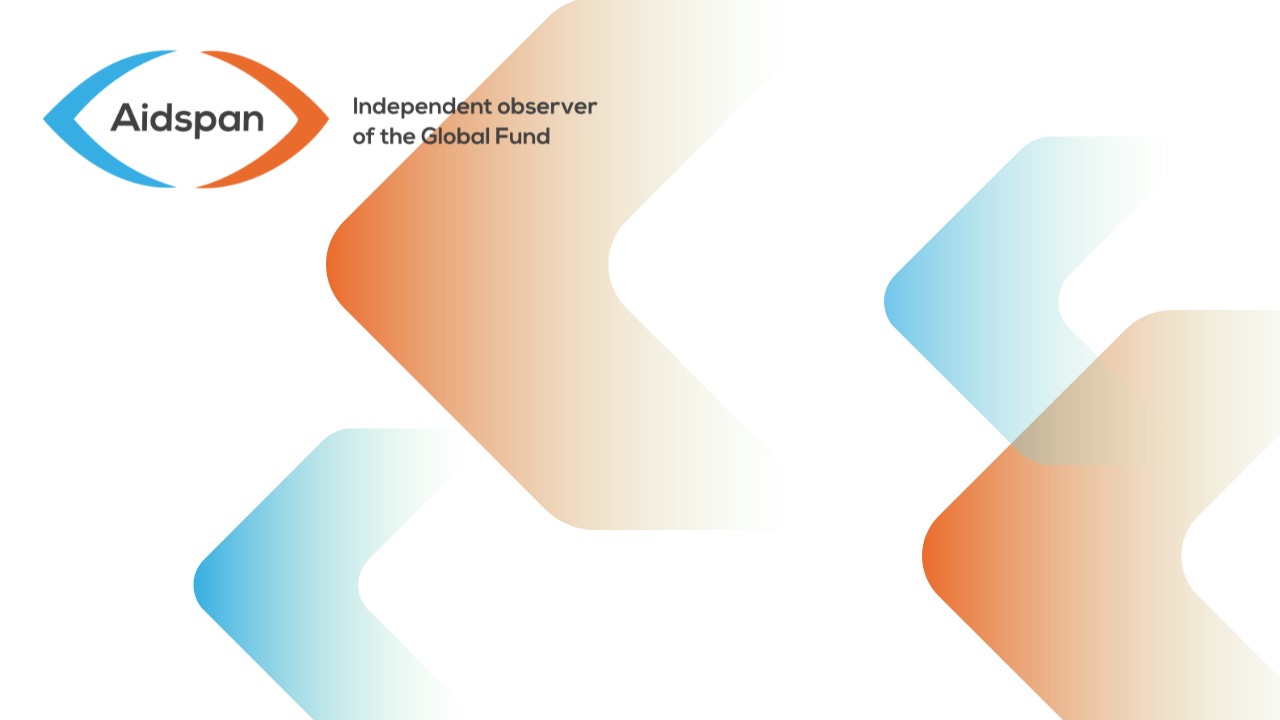 GFO
A BLACK AFRICAN IN GLOBAL HEALTH SPEAKS CANDIDLY ABOUT HIS EXPERIENCE OF RACISM
Author:
Download PDF My story starts with my time as a health worker in my African home country and continues as I rose in the ranks of several organizations as an international health development worker until my retirement from a relatively senior position as a resident representative with a United Nations (UN) agency. In my early career, I did not think…
Article Type:
Article Number:
Some aspects of racism are subtle, others are more obvious
ABSTRACT In the context of global reckoning of racism following the demonstrations of "Black Lives Matter", Aidspan asked an African retiree in the Global Health arena to share his experience of racism. We remove mention of citizenship of different persons mentioned in the text. Other changes are minimal for clarity and flow.
My story starts with my time as a health worker in my African home country and continues as I rose in the ranks of several organizations as an international health development worker until my retirement from a relatively senior position as a resident representative with a United Nations (UN) agency.
In my early career, I did not think of racism as opportunities came and went. I was under the impression that I was simply not well qualified and that my white, and at times, younger colleagues, were simply better qualified and better prepared for the selection interviews. This was true for other African candidates as well. Most of our African education often fosters humility and frowns upon overconfidence. So maybe during job interviews, we did not highlight our skills, competencies, and achievements enough. Some good black candidates actually had a feeling of inferiority that may have hampered them. But with time, I became more lucid.
The early advantage for those coming from developed countries
About 10 to 15 years ago, at the headquarters (HQ) of the agency I worked for, almost all, maybe 95%, of the summer interns came from academic institutions in developed countries the internships were unpaid, and so candidates from Africa simply could not afford to pay to live in Geneva or New York at their own expense, let alone obtain the appropriate visa. Most developed country interns often benefitted from scholarship funds that supported such arrangements. Is this racism? No, it is not. But it is a privilege that ensured that certain people were more likely to build a professional network in international development that later helped them with careers in international institutions, and created racial barriers that we as black candidates had to face. Many such interns came back, sometimes after just a few months, to work in the same organization as staff (a factor which may help to maintain the existing color balance).
Another factor is the informal networks that exist between developed country academia and colleagues, and friends within the agency. Academics often recommend their students as interns, and when selected, they often receive good mentoring and are able to establish valuable professional links that are not readily available to interns from a low-income country (LIC).
Some agencies made efforts recently to correct these anomalies and provide more opportunities through paid internships, and specifically recruiting interns from LICs. Time will tell how these actions affect the proportion of staff from low- and high-income countries and the comparative effect it will have on future careers of interns.
Covert discrimination in promotion
I had personally been told a couple of times when I applied for senior-level positions, that I did not qualify for the jobs at my agency's HQ because I lacked "developed country experience". White colleagues confessed to me that they did not have experience in high-income countries (HIC) either, as they had worked their entire careers in LICs. I guess having a developed country nationality meant they were deemed to have had the right experience.
On the other hand, citizens of HIC (who were often white) who had been volunteers or interns, for no matter how short a time in a LIC, qualified as having LIC experience, and that gave them an advantage.
Now, these examples are not overt issues of racism but perpetuated recruitment patterns that reinforced racial disparities. Indeed, I have found that the white recruit's short visit to a developing country was often considered far more important than the life-long experience of a professional who was born there.
A few years ago, I was in a senior position in the Africa office of a UN organization. We needed to select a team of experts to support a country on Universal Health Coverage (UHC). An official from our HQ office (a resident of a developed country) proposed that we hire a retired former official of a European development agency who used "to spend his holidays in this country". The fact that he had spent holidays in Africa seemed to adequately qualify him for a role in UHC, despite his inexperience in the field. In the regional office in Africa, we objected to the appointment and nominated a highly experienced African expert working in the region.
Discrimination against African experts in Africa
It is also worth noting that discrimination against African blacks in international development can happen at home.
There is a situation that I refer to as the "expatriate cocktail party circuit". Often, expatriates meet outside office hours to socialize and, in this informal setting, exchange anecdotes that evolve into commonly believed "facts" that can ruin any reputation. Unfortunately, the gossip often discusses those absent, in this case, the African experts. During the Ebola outbreak in West Africa in 2014/15, I was heading a project in the three affected countries: Guinea, Liberia and Sierra Leone. I was asked to remove an African colleague "who had lost the confidence of other partners" but who was well regarded by government employees. I asked for evidence of "incompetence"; none was provided. I suspected that this was a result of "cocktail party gossip" and refused to act on this request in the absence of proof.
From informal discussions with returning colleagues, it was evident that meetings held during the Ebola outbreak raised serious issues of racial division and distinctions between staff. Black professionals were left feeling physically and professionally separated from white colleagues, even within the same organization and in similar roles.  I attended a meeting in Sierra Leone, where it appeared almost all African attendees were booked into cheaper and less comfortable hotels, while HQ staff, though they arrived late, were checked into the more comfortable hotels.
It goes on and on; I can give many examples. As a manager of the African regional office of a global institution, I watched as my HQ colleagues often chose to work on projects with the white country office staff. On a couple of occasions, I had to veto decisions made by my HQ colleagues to send junior expatriate staff to attend international meetings on behalf of the region, instead of more qualified African staff.
Perhaps the worst racial barrier that one can be faced with is within an African country. In many meetings either with government or development partners, when accompanied by white junior colleagues, it is often assumed that they are the senior staffer and important questions are deferred to them.
The importance of home connections
When I worked at the HQ of the UN agency, it was said half-jokingly, that we had departments with certain country staff leanings (British, French, Belgian, Italian, etc.). The department heads and 2-3 senior staff were usually from the same country and they seemed to get all the plum assignments. I acknowledge that sometimes most funding for the unit came from the "home country". I recall a director who seemed to mostly hire interns and consultants from his home country, or his former students from his time as an academic in his home country. In my view, an African director would not have the luxury of one such mistake without attracting widespread criticism!
I became the head of a UN agency's country office and had a great staff member with whom I worked very well. I will not name her country. Every other month or so, the sub-regional head of her country, an international development agency, would visit and stop by for discussions. I made every effort to make proposals for collaboration and funding, but it rarely made any progress. Once, I asked my colleague to join our meeting and requested that she talk with the officials separately to find out if she could mobilize resources. She was shocked that within a 10-minute private discussion with the sub-regional head of the development agency, she received a list of possible options through which to apply for funds. I did not get that much information despite trying for months.
I also worked as the "Chief of Party" for a project funded by a grant from a developed country agency for international development. I was an employee of a private contractor. During the contract negotiation, I was asked to provide my previous salary history to serve as the basis for our negotiation. By then, I had already worked internationally and could show quite a good pay range. This pay documentation was, however, rejected and I received a much lower pay ceiling because I was a national staff member. My Deputy Chief of Party, who is from the donor country, received a salary twice as high as mine in addition to free transport and housing benefits.
It starts in the mind
At the HQ of a UN agency, I worked on management and leadership development in LICs and Hans (not his real name), a European colleague, repeatedly took joy in telling me how "Africans were simply incapable of being good managers" because of a cultural affinity "to being big men" whatever that meant to him. He added that it was impossible to develop such programs, and I was "wasting [my] time". He said, "even those trained in Harvard, Princeton, Oxford, etc. couldn't be changed". He regularly regaled his white colleagues with derogatory anecdotes about countries he had worked in and was routinely rewarded with laughter as white colleagues took in his stories.
The third time he made a similar comment (and in front of a witness) I confronted him and reported it to our unit head. It was taken as a minor personal squabble as he claimed he was just having a "scholarly discussion" with me.
Once, I traveled to the European regional office as the head of a global learning program to explain our activities and get their buy-in. I did anticipate some difficulty as regions tended to want to be independent of the HQ. My contact in the regional office cautioned me to expect some "rudeness". She did not talk about racism but about a skeptical audience: the idea of a worldwide capacity building effort led by an African colleague might be new to the colleagues in the European region.
The meeting went largely according to plan with some tough questioning on methods and approaches that I thought had been handled well, with assurances of flexibility and context-based approaches to the common core format of the work we wanted to do. The elephant in the room was finally revealed when a certain gentleman suddenly asked "if we had advised and tried things in any rich/developed country", implying that I was not at that level. Even the tone he used was clear. I had my answer ready, listing several the names of countries and the programs we had carried out successfully, including some European countries. There were no further questions as the gentleman rose and abruptly left the room.
During the course of my career in Global Health, what I experienced does not always seem like overt racism, for example, with the colleague who thought management was impossible for Africans. Still, a set of subjective and objective factors and hidden influences amounted in the end to almost the same thing.
An effort is needed on both sides. Black professionals need to understand that they need to engage effectively and demonstrate their competence more clearly and without fear, and organizational systems need to recognize these challenges and rapidly facilitate change.
Does this story speak to you? Do you want to share your experience of racism within the Global Fund context, if any? Please write below or contact Djesika Amendah at djesika.amendah@aidspan.org