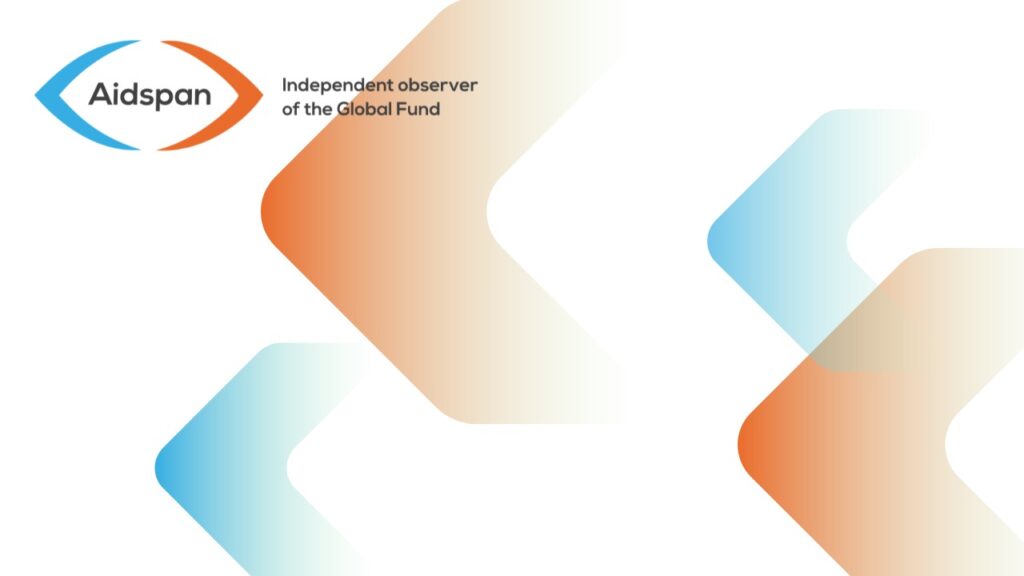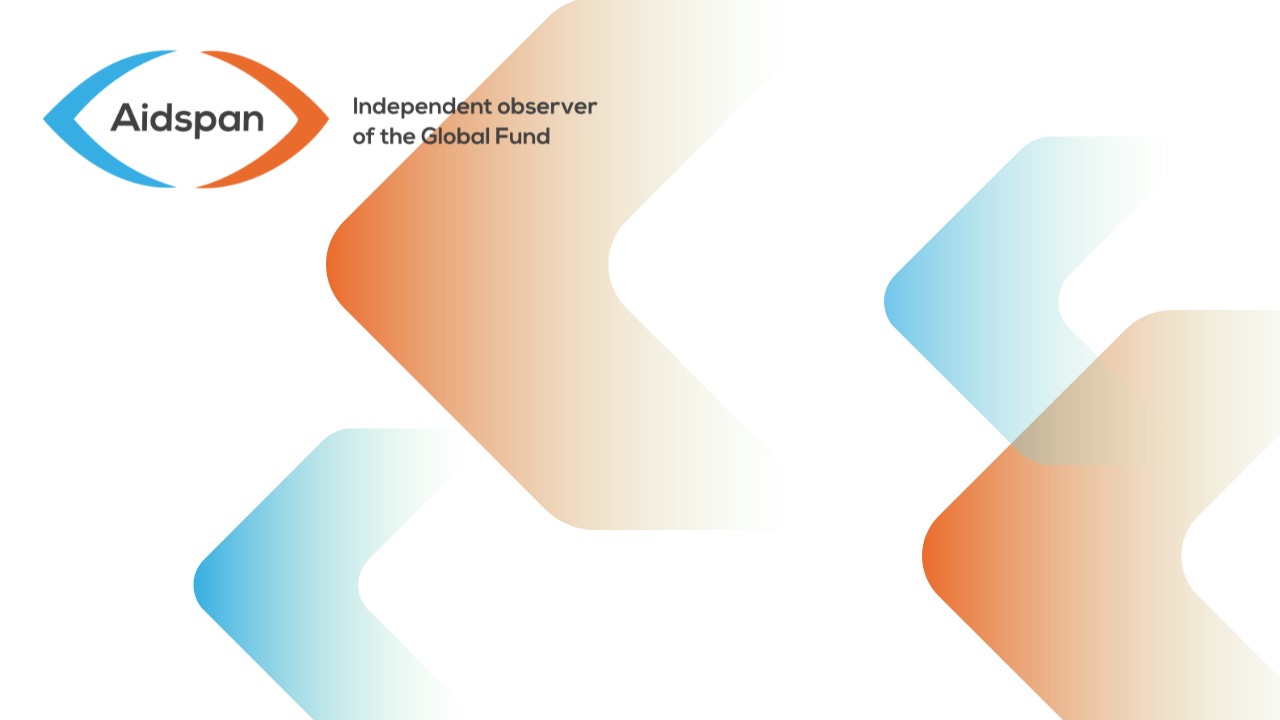 GFO Issue 339
International AIDS Conference 2018 reframes the HIV response for the long term
Author:
Adèle Sulcas
Article Type:
OVERVIEW
Article Number: 1
'End of AIDS' rhetoric was a mistake, IAS-Lancet Commission says
ABSTRACT At the 22nd International AIDS Conference in Amsterdam, the global community recognized that reaching UNAIDS' Fast Track '90-90-90' targets by 2020, or even 2030, is unlikely to happen. At the same time, experts called for "common cause" with the global health agenda, saying that without integrated programs the attainment of Universal Health Care and increased momentum in the fight against HIV are unlikely.
'Breaking barriers, building bridges': AIDS 2018                                                      © International AIDS Society/Marcus Rose
It is clear that the world's fight against HIV and AIDS is not on track, making the end of the epidemic by 2030, based on the 90-90-90 by 2020 framework set out by UNAIDS, an impossibility. This was the most resounding theme at the 22nd International AIDS Conference (AIDS 2018) – sub-titled 'Breaking Barriers, Building Bridges' – held in Amsterdam from July 23 to 27, last week.
Unsurprisingly, a sober atmosphere enveloped the proceedings, and a strong sense that we are collectively entering a new era in the fight against HIV, in which this epidemic, still in need of huge investments of science, finance, and social mobilization, has no quick solution. In addition, renewed HIV-related activism must galvanize the broader global health movement towards reaching SDG3, the health goal within the Sustainable Development Goals.  .
Equally unsurprisingly, the 16 000 scientists and researchers, advocates, funders, community leaders and policy makers gathered at the RAI conference Centre in the south of the city – no strangers to adversity, all – proceeded with characteristic determination and commitment to deliver a head-spinning array of plenaries, special sessions, pre-conferences, workshops, "global village" presentations and 'poster sessions' (the conference programme contained more than 3000 abstracts), as well as youth programmes, report launches, awards, marches and protests.
As usual at this conference, hosted every two years by the International AIDS Society (IAS) in a different city, the five-tracked programme was vast. Within each track, dozens of concurrent 2-hour sessions began at 7am with the last ending at 7pm. Plenary sessions occupied the RAI's Hall 12 each day from 8.30am-10.30am, each featuring a panel of at least 5 globally renowned HIV scientists, policy specialists and community leaders. Conference co-chairs were International Chair Linda Gail-Bekker, from South Africa's Desmond Tutu HIV Centre at the University of Cape Town, and Local Chair Peter Reiss, from the Academic Medical Centre at the University of Amsterdam.
Conference co-chairs Linda-Gail Bekker and Peter Reiss at the AIDS 2018 opening ceremony in Amsterdam.                                                                                                                                                                                                    © IAS/Matthijs Immink
There was the usual sprinkling of celebrity appearances, drawing needed attention to bold ventures such as the MenStar Coalition, convened by the Elton John Foundation – which seeks to engage men in innovative ways to break the cycle of HIV transmission with leveraged funding of $1.2 billion – and the predictable presence of several protests. These included activists interrupting and reading a statement during UNAIDS' head Michel Sidibé's appearance at the opening ceremony, calling out his lack of action against a staff member accused of (but not fired for) sexual harassment. Other protests were mounted against the selection of San Francisco as the venue for AIDS 2020, and (related to this) the marginalization of 'key populations' in the fight against HIV, and the criminalization of sex work.
AIDS 2018 main themes
Some of the main issues that emerged strongly from the conference's scientific, epidemiological, finance-related and community-driven discussions were:
We need to counteract a "dangerous complacency"
So says the IAS–Lancet Commission, in its published report and in appearances by some of the 45+-member Commission on several conference panels. On behalf of the Commission, UNAIDS founding Executive Director Peter Piot and conference co-chair Linda Gail-Bekker, among others, referred to  the global perception of the HIV epidemic as being less urgent than it was before the global ramp-up of financing to treat the epidemic in developing countries (thanks to the Global Fund and PEPFAR, largely, starting in the early 2000s) and scores of other scientific advances and social mobilization that have together saved millions of lives.
While we have due cause to celebrate massive advances in controlling the disease with increasingly sophisticated antiretrovirals, treatment as prevention based on the idea (now amply proven) that 'undetectable equals untransmissible' ('U=U'), that oral pre-exposure prophylaxis (PreP) works, and several vaccine candidates are showing more promise than their predecessors, the world has not 'triumphed' over HIV. The growing inference over the past decade that we were on track to achieve this is far from today's reality. The world will not reach the 90-90-90 targets by 2020 – calling for countries to reach 90% of people living with HIV knowing their HIV status, 90% of the people who know on antiretroviral treatment, and 90% of those on treatment with suppressed viral loads. In fact, the real number, Peter Piot told the plenary, is 90-81-73, based on UNAIDS data. Globally, we are in this for the long haul.
Young people are increasingly at risk, especially in sub-Saharan Africa
Young people, especially adolescent girls and young women in sub-Saharan Africa, are being left behind at all points on what is know as the HIV treatment continuum, evidenced by still rising infection rates  (adolescents and young women represent 40% of all new infections, with eastern and southern Africa the 'epicentre' of adolescents living with HIV, making up 60% of all adolescents living with HIV globally). Discussion of the disproportionate risk to this group centered on structural, familial and individual drivers of HIV risk, the so-called 'social determinants of health'.
In addition, the calculus of future infection rates emphasizes a 'demographic bulge', meaning that the size of the adolescent population, especially in Africa, is set to increase, and already, says Unicef, adolescents and young people represent a growing share of people living with HIV worldwide.
Key populations are increasingly at risk
The '10-10-10' – those not reached – is mostly made up of marginalized populations, referred to throughout the conference as 'key populations': gay and bisexual men, transgender people, sex workers, people who inject drugs, migrant populations, and the sex partners of all these people. Stigma and discrimination, and even criminalization, in 68 countries, contribute to key populations making up 47% of all new HIV infections, to their being left behind in terms of not being adequately reached with prevention and treatment.
Eastern Europe and Central Asia 'hotspots'
Geographically, Eastern Europe and Central Asia remain hotspots of rising infection rates – new infections went up by 29% from 2010 to 2017 driven largely by stigma and discrimination (one third of new infections here are among people who inject drugs). This is one region where criminalization of HIV – non-disclosure, transmission of or exposure to the virus – remains a huge issue. At the conference, 20 scientists launched an 'expert consensus statement', published in the IAS's journal, designed to ensure that the most up-to-date, accurate science informs the application of the law in cases related to HIV. An editorial in the same edition underscores that 68 countries continue to criminalize non-disclosure of HIV without a scientific basis.
Prevention works – and must be scaled up
With an estimated 1.8 million new infections in 2017 – very far from UNAIDS' target of new infections reduced to 500,000 per year by 2020 and to 200,000 by 2030 – the call for innovation, greater investment in prevention tools, and faster scale-up of prevention approaches that have already proven to be effective was loud and clear. It is clear – and clinically proven and re-proven – that on-demand oral PrEP works, and there is incontrovertible evidence that 'undetectable equals untransmissible' (U=U), now proven in the PARTNER2 study for men who have sex with men as well as for heterosexual couples (as shown in PARTNER1).
Linking back to adolescent women and young girls, several speakers called in different ways for prevention outreach that reaches (or can be reached by) young people in ways that psychologically and logistically are encouraging rather than deterring. (See the article in this issue of the GFO on sensitivity training for healthworkers.)
HIV financing is in decline
The collectively agreed estimate of the amount needed for the world to reach UNAIDS' 90-90-90 targets by 2020 is $26 billion. The global total currently available is around $20 billion. This amount includes 'international' sources such as the Global Fund and PEPFAR, as well as domestic funding from countries required to co-finance their own national HIV-related programs. If the current $6 billion shortfall is not met, experts say, we risk seeing a "resurgence" of the HIV epidemic, leading to millions of preventable new infections and deaths, and the loss of decades of development gains.
Global Fund Executive Director Peter Sands, speaking as part of a panel on the first day of the conference that discussed the 'elimination' of HIV in the context of Universal Health Care (UHC), underscored the notion that it is impossible to reach Universal Health Care without tackling HIV, especially among key populations.
Asked by panel chair Kieran Daly of the Bill & Melinda Gates Foundation to discuss the Global Fund's role in financing UHC, HIV, TB, and Hepatitis C, Sands said, "I think it is a false dichotomy to have a tension between UHC or 'ending the epidemic' – the vertical view is rather tired, and not very helpful."
As the Global Fund reported, Sands went on to echo the widely shared view at this conference that the world is not going to end the HIV epidemic without placing the HIV response firmly within a resilient health system that serves as a UHC platform.
A new report by the Kaiser Family Foundation in partnership with UNAIDS shows a 16% increase in donor funding disbursements to low- and middle-income countries for HIV programs (from $7 billion in 2016 to $8.1 billion in 2017) but attributes this increase to the timing of U.S. disbursements.
The Global Fund's 6th Replenishment, to be hosted by France in 2019, will be a decisive moment in the near future of HIV funding.
IAS-Lancet Commission on global health and the HIV response
Included in every conference participant's pack was a report published in July 2018, 'Advancing global health and strengthening the HIV response in the era of the Sustainable Development Goals: the International AIDS Society-Lancet Commission'. The Commission is led by past IAS President Chris Beyrer, and immediate past President (up until the end of this conference) Linda-Gail Bekker. The Commission engaged an international group of experts from the HIV and broader global health fields to investigate and analyse the future of the worlds' response to HIV and AIDS in the context of a more integrated approach to global health called for by the sustainable development agenda.
Launch of the IAS-Lancet Commission on the Future of Global Health and the HIV Response: Nduku Kilonzo, National AIDS Control Council (NACC), Kenya.                                                                                                       © IAS/Marten van Dijl
Spearheading some of the themes outlined above that permeated the conference atmosphere and main lines of discussion, the Commission's main messages were summarized and represented by Peter Piot, clinician, microbiologist, and UNAIDS' founding Executive Director, in a plenary session titled 'Breaking Barriers and Building Bridges between our responses towards universal health'.  Piot's talk, titled 'Global health and the HIV response', honed in on the necessity for "an immediately rejuvenated HIV response" that includes the scale-up of primary prevention and vaccine research and development; delivery on funding commitments by the Global Fund, PEPFAR, and implementing countries' domestic financing; to "carefully and strategically integrate HIV within primary care and global health, with scale and pace geared to the context and needs of the people most in need of HIV services", and "to make common cause with global health".
Piot further called on the global community to remember that the fight against HIV is grounded in human rights and a commitment to social justice; the science and galvanization of innovation; and that services and programs must be "resolutely people-centered".
***
For further information on some topics mentioned in this article, see: