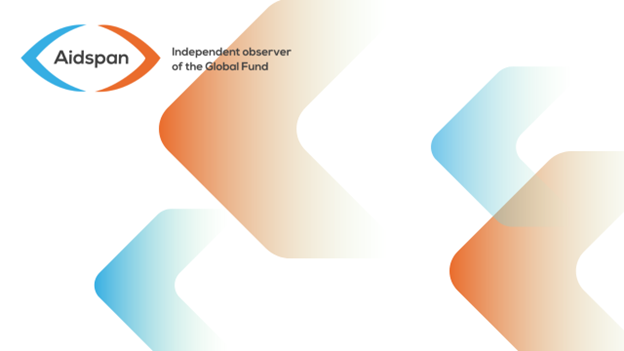 GFO issue 432
Global Fund Board Meeting Puts Human Rights in the Spotlight
Author:
Maryline Mireku and Christian Djoko
Article Type:
News
Article Number: 3
During the 49th Global Fund Board meeting held in Hanoi on 10-11 May, various discussions were conducted regarding the progress of programs aimed at reducing human rights-related barriers. The Secretariat presented various approaches to improve program performance, and we discuss these. We also share stakeholder feedback on the implications of these approaches.
Background
As part of its new 2023-2028 Strategy, the Global Fund and partners identified human rights as one of its core pillars to promote gender equality and access to services for those in need. The Strategy recognizes that providing healthcare services alone is insufficient to make them efficient, cost-effective, and accessible to the most marginalized and hard-to-reach. The Global Fund's grant agreements with its recipient countries support national disease responses that champion the fundamental principles of human rights, and both the Fund and its partners provide technical assistance to encourage funding requests to address human rights barriers.
During the 49th Global Fund Board meeting, the Secretariat presented approaches illustrated in Figure 1 below, which include new methods, to assess and address human rights challenges and achieve maximum progress in the Grant Cycle 7 (GC7) funding cycle 2023-2025. Some of the approaches described in this article include integrating Human Rights Program Essentials within grants and providing additional guidelines and resources for tracking and assessing existing investments in human rights.
Figure 1: Global Fund approaches to reducing human rights barriers in GC7.


Source: Global Fund Board document GF/B49/06
Mainstreaming of Human rights within Global Fund grants
At its 49th Global Fund Board Meeting held in Hanoi, 10-11 May, the Secretariat outlined its plan to tackle human rights barriers, ensuring that marginalized individuals can access and utilize healthcare services. It aims to ensure more responsive data to inform service design and delivery, provide evidence, and enhance awareness to improve disease responses. The Secretariat reaffirmed its commitment to addressing gender inequalities and described the pursuit of gender equality and equity as a crucial area for progress. They also acknowledged the importance of collaboration in advancing gender equity, such as partnering with Roll Back Malaria (RBM) to promote equitable malaria responses. To eliminate HIV stigma and discrimination, the Global Fund would continue to partner with others such as the US President's Emergency Fund for AIDS Relief (PEPFAR), the Joint UN Programme on HIV/AIDS (UNAIDS) and the World Health Organization (WHO) to strengthen coordination, planning, and alignment for Global Fund investments, including the Breaking Down Barriers (BDB) initiative.
Evolution of Breaking Down Barriers (BDB) and the Human Rights Strategic Initiative
The Secretariat described how human rights are at the core of the Global Fund approach and how this priority has evolved since the Fund's establishment in 2001. Table 1shows its efforts in addressing human rights, such as the launch of the BDB initiative in 20 countries in 2017.
Table 1: Evolution of the Global Fund's human rights approach
2001

Human rights embedded in Framework document

"The Global Fund will support public health interventions that address social and gender inequalities."

"(The Global Fund) aims to eliminate stigmatization of and discrimination against those infected and affected by HIV/AIDS, especially for women, children, and vulnerable groups."

"(The Global Fund) will strengthen the participation of communities and people, particularly those infected and directly affected by the three diseases, in the development of proposals."

2012

Human rights embedded in the Global Fund Strategy 2012-2016

2014

Five Human Rights Minimum Standards included in the Global Fund Grant Agreement

2015

Human Rights Complaints Procedure established

2016

Human rights are elevated as a priority in the Global Fund Strategy 2017-2022, with three Key Performance Indicators (KPIs 9a, b, c)

2017

"Breaking Down Barriers" (BDB) launches in 20 countries, with $45 million in Matching Funds (MFs) & support by Human Rights Strategic Initiative (established in 2018)

2020

"Mid-term" assessments in BDB countries start; response to Office of the Inspector General (OIG) Advisory on human rights released; $41 million MFs secured for 2020-22 allocation (for HIV and, for the first time, also TB); "new" Human Rights SI includes malaria component

2022

Human rights are further prioritized as part of both primary (disease-specific) and contributory objective in the Global Fund Strategy 2023-2028.

Programs to reduce human rights-related barriers become "Program Essentials" for HIV and TB, new under GC7.

2023

"Breaking Down Barriers" expands to 24 countries, second round of BDB progress assessments, to inform GC 7 funding requests
Source: Global Fund Board document GF/B49/06
The Global Fund designed the BDB program in 2017 and the Human Rights Strategic Initiative (SI) in 2018 to support countries in reducing human rights barriers to accessing HIV, TB, and malaria services. The GFO has written several articles on the BDB program, you can access the most recent articles here and here.
The BDB program offers financial and technical assistance to 20 selected countries. In 2022, midterm evaluations were conducted in the supported countries to assess the progress made to date and identify successful program interventions. Although the mid-term assessment report of the BDB initiative shows some progress in certain countries, such as reducing gender discrimination, systemic factors (legal and social) still exist in the focus countries, creating barriers to accessing health services, particularly for key and vulnerable populations (KVP). BDB has expanded its operations to four new countries: Bangladesh, Burkina Faso, Nigeria, and Thailand. However, at the Board meeting, the Secretariat announced a reduction in catalytic matching funds for BDB in countries other than Ukraine.  And this could threaten the ability of the Global Fund to build on BDB's successes to date.
The Secretariat launched the Human Rights Strategic Initiative (SI) in 2018 to accelerate progress in delivering intensive support to comprehensively address human rights-related barriers to HIV, TB, and malaria services. It focuses on the promotion and protection of human rights in low- and middle-income countries in Latin America, Africa, and Asia, and promote the delivery of high-quality human rights components in support of existing grants. The Global Fund is also partnering with the Thomson Reuters Foundation to support young leaders in challenging harmful laws, policies, and practices, as well as combating stigma and discrimination.  
New approaches for embedding human rights within grants
The Secretariat reported that the COVID-19 pandemic and the war in Ukraine has impacted the effectiveness of Global Fund grants. The challenging economic situation has led to a decrease in domestic spending on human rights interventions; for example, there has been a decrease in spending for social protection programs within the health sectors in countries such as Eswatini, Malawi, and Uganda. The Secretariat has also seen a decline in legal protection for key populations and worsening legislative frameworks. For instance, Uganda recently passed an anti-homosexuality bill and certain countries, such as Nigeria, impose the death penalty for same-sex sexual acts.
Applicants seeking GC7 funding from the Global Fund are expected to provide an assessment that reports human rights-related barriers, and if such a report is not available, a new rapid assessment guidance tool can be used for evaluation. The tool has four steps that guide the assessment, from deciding what information needs to be collected to disseminating the report prepared from the review.
We recently published an article on the centrality of human rights in Grant Cycle 7 (GC7) funding applications. One way in which countries are addressing human rights and gender-related obstacles is through the Program Essentials, a new feature of GC7 (Table 2 below).
Table 2: Human rights Program Essentials
Program Essentials for HIV
Integrate interventions to reduce human rights and gender-related barriers into prevention and treatment programs

Stigma and discrimination reduction activities in health care and other settings

Legal literacy & access to justice activities for PLHIV & KPs

Support is provided to efforts, including community-led efforts, to reform criminal & other harmful laws, policies, and practices
Program Essentials for TB
Human rights-based, gender-responsive programming

Stigma & discrimination reduction activities

Legal literacy and access to justice activities

Support for community mobilization and advocacy and community-based monitoring (CLM) for social accountability
Program Essentials for Malaria
Sub-nationally tailored planning considers factors beyond epidemiology, such as equity-human rights-, gender barriers & sociocultural, economic & political factors influencing risk, & access & engagement with health services.
Source: Global Fund Board document GF/B49/06
The Global Fund requires Global Fund grant applicants to provide progress updates on implementing Human rights Essentials in the Essential Data Table. The Table gathers recent data on HIV, Tuberculosis, Malaria, and Resilient and Sustainable Systems for Health for the applicant's country, providing an overview of their progress and aiding prioritization. Countries designated as high-impact and core are expected to develop and implement a comprehensive plan to address Program Essentials gaps. The Secretariat reported that Technical Briefs, including those supporting the development of human rights interventions, had been updated and simplified for users. The Secretariat also committed to providing the Board with regular information on the Global Fund's investment in reducing human rights barriers.
Stakeholder feedback 
Stakeholders appreciated the Secretariat's Human Rights Update.
However, people were concerned regarding the decrease in catalytic funding for the BDB initiative – attributable to the Seventh Replenishment outcome and failure to meet the Investment Case targets. Partners believed that this decrease would hinder progress towards addressing human rights concerns and impede the expansion of the BDB initiative to the four additional countries mentioned above. They proposed that further funding be sought to maximize the success of the BDB initiative.
The topic of partnerships was extensively discussed. Stakeholders raised queries regarding the key partnerships required to successfully mainstream gender into Global Fund grants. They stressed the importance of the Global Fund identifying appropriate partners to ensure that grants meet the needs of the beneficiaries and receive the best technical support. Additionally, people emphasized the need for the Board to clarify the roles of partners to promote accountability and ensure that commitments to gender mainstreaming are fulfilled.
While stakeholders appreciated the Secretariat's efforts in developing strategies and tools to decrease gender-related barriers, some felt that the Secretariat needed to do more to protect human rights and promote access to services for KVPs. During the last Board meeting held in November 2022, under the Gender Thematic Discussion a new tool called the Gender Equality Marker (GEM) was introduced for integrating gender considerations into Global Fund grants. The Secretariat said that it would utilize this tool to evaluate funding requests based on gender equality criteria related to program design, implementation, and assessment. Stakeholders wanted to know what steps the Secretariat would take if a country's gender equality marker score was low. However, the Secretariat had previously stated in the November 2022 Board meeting that they would not use a top-down approach to promote gender-mainstreaming within grants, as this could lead to non-country-led approaches that may be counterproductive.
Stakeholders commended the Global Fund's systematic dual approach to addressing human rights and gender-related barriers through tailored programs and by mainstreaming human rights and gender considerations in grants. The steady direction of travel for human rights and gender equality risks is encouraging. Constituencies hope that these risks will decrease as the new tools and resources to advance the new Strategy's Community, Rights and Gender Strategic Initiative (CRG SI) ambitions begin to have an impact.
To continue to progress, it will be important to closely monitor implementation efforts and minimize any risks. Stakeholders hoped that the Global Fund would be able to utilize its diplomatic influence to promote the reform of harmful laws and policies, ensuring the safety and security of implementers and communities in delivering and accessing services.
In the final statement at the end of the Board meeting, the Board recognized that "the sharp deterioration of LGBTQI+ rights in numerous countries over the last few months threatens to further impede access to health for communities who already face stigma and discrimination."
"Reducing stigma, discrimination, and criminalization of key populations most affected by HIV is a prerequisite for beating AIDS," said Lady Roslyn Morauta, Vice-Chair of the Global Fund Board. "Punitive laws will fuel the HIV epidemic and endanger the health of entire communities. This is why the Global Fund is committed to breaking down human rights-related barriers that undermine access to health services.